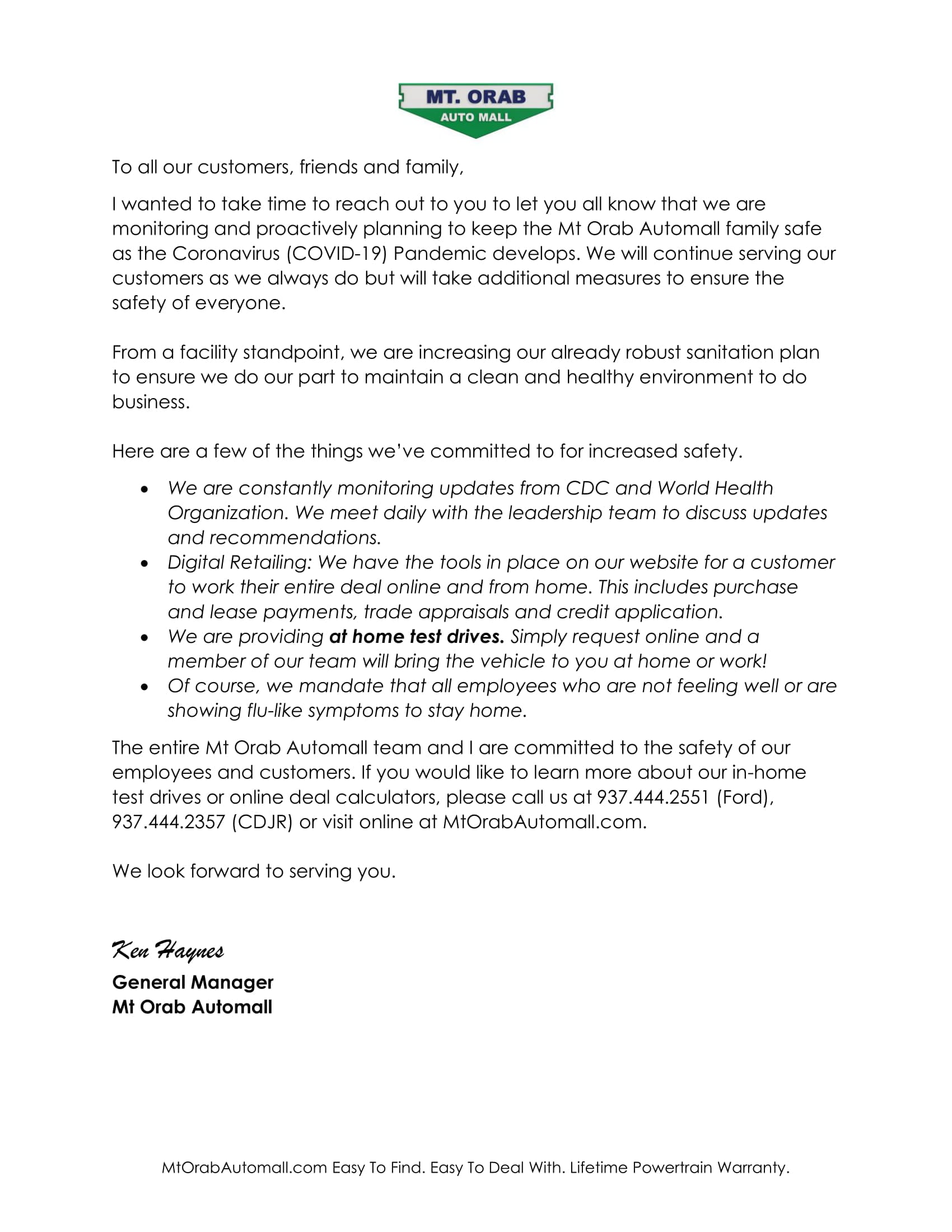 As a response to the Coronavirus pandemic, we are reserving the hours of 8:00AM - 9:30AM for senior citizens and other at-risk groups. We ask that all of our other customers visit the dealership after that time.
If you have any questions about the measures we are taking to ensure the safety of our customers and employees, or if you want to get your vehicle purchase process started from home, you can submit an inquiry using the form to the right or by giving us a call at 937-396-5894.
We thank you all for your cooperation and look forward to hearing from you!